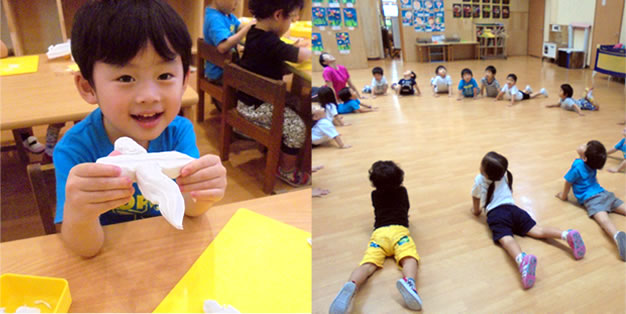 Classes
| Class | Age | Limit number of students |
| --- | --- | --- |
| Nursery Class | 18 month-old – 2 year-old | 24 |
| Pre-kinder Class | 2 – 3 year-old | 24 |
| Kinder Class2 | 3 – 4 year-old | 24 |
| Kinder Class3 | 4 – 5 year-old | 24 |
| Kinder Class4 | 5 – 6 year-old | 24 |
There are 5 classes divided by age following the Japanese educational system.
School Hours
| | |
| --- | --- |
| Opening-gate-time | 8:00 |
| Arrival time | 8:00-10:00 |
| Pick up time for Regular course | 14:30-15:00 |
| After school hours care | 15:00-18:00 |
Daily Schedule
8:00-

Arrival, Free play time
After arrival, children take out their things and put them in the appropriate location. Then they play with alphabet puzzles, developmental toys, blocks, sewing cards, lego, etc. They can also draw pictures, read books, and play house etc. with the assistance of the staff.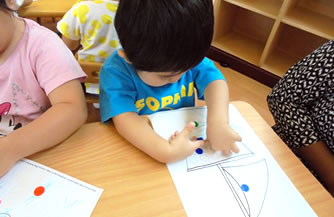 Children and teachers engage in casual conversation and talk about the weather, date, likes, dislikes, favorite things, a theme of the week etc.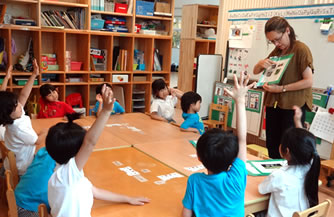 Children enjoy singing and dancing to our monthly songs and chants.
SOPHIA lends the "Monthly Songs" CD so that families may also enjoy them at home.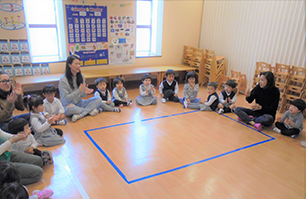 Our study time curriculum incorporates English (writing, speaking, phonics), Mathematics skills (numbers, counting, shapes etc.), Science, Arts, Crafts, Cultures from around the world, holiday and seasonal themes/projects etc. Physical education is also an important aspect of study time that includes gymnastics, dance and playing at the park/outside. Positive classroom behavior is also a large part of study time in that students are encouraged to sit at their desks nicely, listen to the teacher, take turns, raise their hands, ask questions, etc.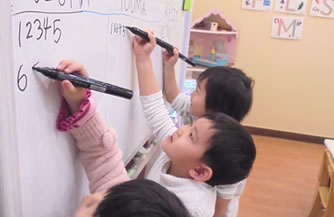 We encourage the children to get ready for lunch on their own. The children get their own lunch boxes from their bags, sit down and prepare their lunch sets. The children learn manners and find delight in having lunch with others.
Brushing teeth
After lunch, the children brush their own teeth. We supervise and assist when needed.
After brushing their teeth, the children are free to play in the playroom or outdoor playground.
After lunch, children can enjoy playing with blocks, play dough, drawing, puzzles, etc.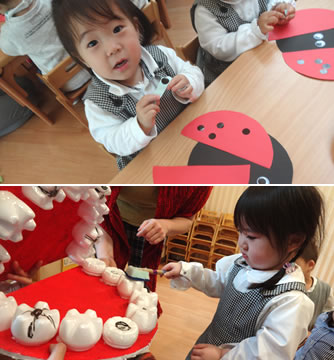 The children go back to their classes for their afternoon activities; story time, art & crafts, theme based activities & games, pretend play, origami, building blocks, etc.
Playing outside
When the weather is good, we enjoy outdoor play. We often go out in the kindergarten bus or take short nature walks to neighboring parks. Cherry-blossom viewing in Spring, playing in the water in Summer, picking up fallen leaves in Fall, making a snowman in Winter etc.…, this time is used to develop the children's curiosity with nature and is a good time to go outside and use some energy!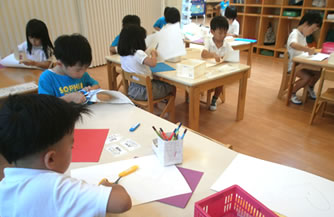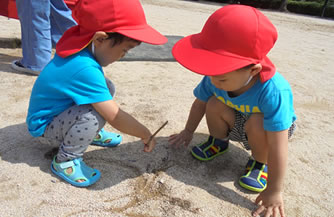 15:00-18:00

After school hours care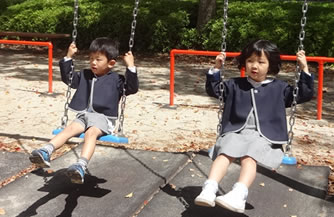 Yearly Events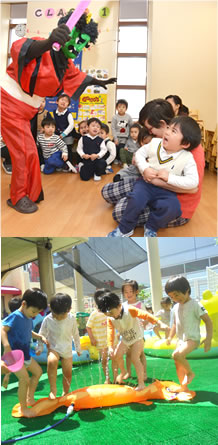 | | |
| --- | --- |
| April | Entrance Ceremony · Field trip with parents and guardians |
| May | Mother's Day · Children's Day |
| June | Father's Day · Wacky Wednesday · Open-school on Saturday |
| July | Tanabata* · Open school |
| August | Summer camp, Summer Festival (Yukata Festival) |
| September | Field Trip |
| October | Halloween Party |
| November | Sports Festival |
| December | Christmas Party · Open school · Individual Discussion |
| January | Omochitsuki* |
| February | Play presentation ・ Mamemaki* |
| March | Hinamatsuri* · Good-bye trip · Graduation Ceremony |
*Japanese traditional cultural event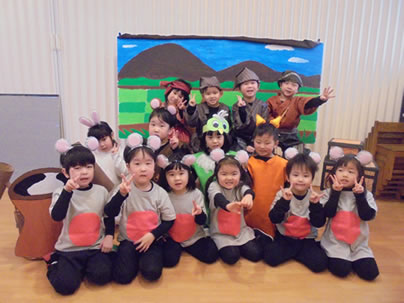 We also have many excursions…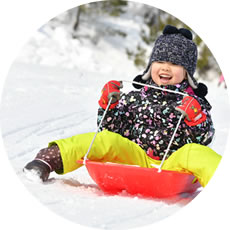 Seasonal experience study excursions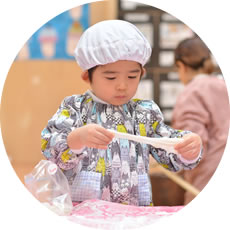 Cultural experience study excursions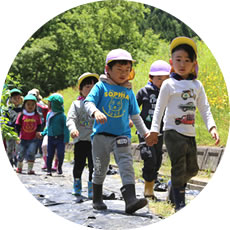 Nature adventure & Agricultural experience study excursions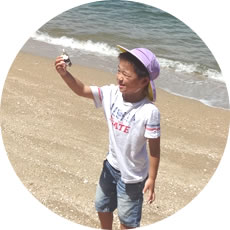 Social study excursions
Others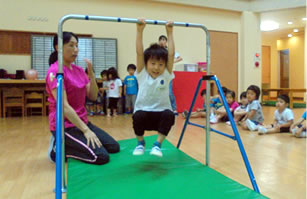 Gymnastic Class
A trained professional teacher has a physical education class every week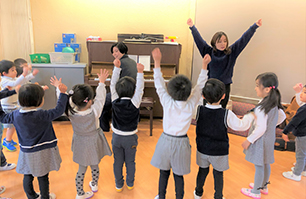 Music Class
Music teachers come to instruct the children in musical rhythm and movement. Older children also learn to use simple musical instruments.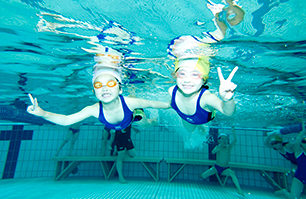 Swimming Class
Older children: Kinder-Class3 & Kinder-Class4, take swimming lessons at SPORTS CLUB & SPA Renaissance Hiroshima Ballpark Town twice a month
*We encourage the older children to change into their gym-clothes/swimsuit by themselves. It's is one of their life-skill challenges to learn how to take their clothes off, fold them nicely and put them a specified place neatly.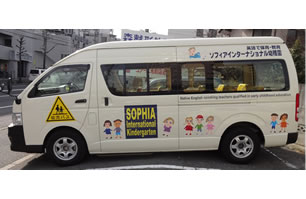 School bus
Our bus is available to pick up and drop off children at, or close to their homes.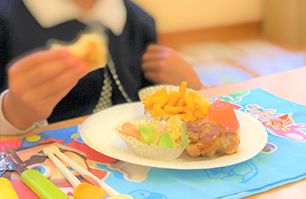 SOPHIA Lunch
We serve lunch on Mondays and Thursdays.
※Negotiable about food allergy support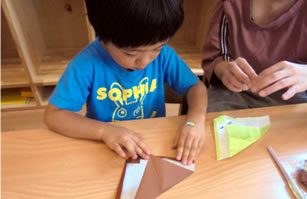 After hours care
We are able to offer after school hours care from 3:00 p.m. – 6:00 p.m.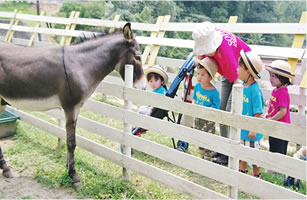 Summer program
We have a special program during summer vacation.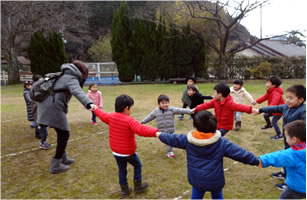 Winter program
We have a special program during winter vacation.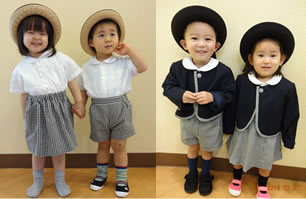 School uniform
· Jacket in winter time
· Blouse (half sleeve / long sleeve )
· Short pants / Skirt ( winter / summer )
· Hat ( winter / summer )
· Bag with logotype of SOPHIA